It's hard for a man coming out of addiction and a sin-filled lifestyle, but what about a woman?
And, what about the woman who stood by his side, sometimes his victim, but always left to pick-up the pieces? New Beginnings For Women is here for her. Whether she is in relationship with him or facing her own challenges, New Beginnings For Women offers any woman confidential support, ministry, and friendship with other women who really understand. NBFW is free and easy. No pressure. No commitment. We laugh and pray, and learn to walk in faith, dependent only upon the Lord. NBFW is a simple answer to a very important question. Right now, we meet once a week in Haverhill.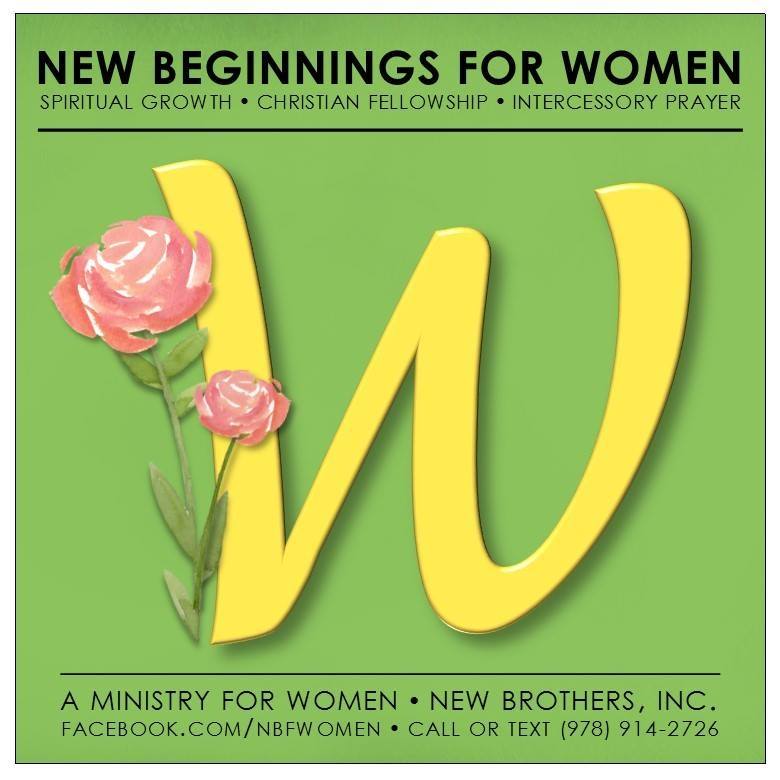 Call or text Caroline for more information at (978) 914-2726.